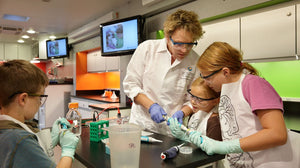 QUALITY STEM EDUCATION
YOU CAN TRUST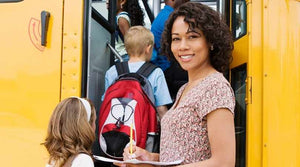 EXTRAORDINARY
SCHOOL FIELD TRIPS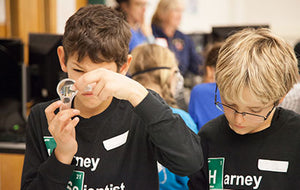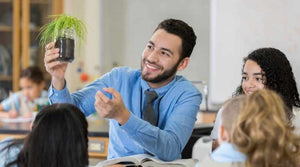 ENLIGHTENING
EDUCATOR DEVELOPMENT
Preparing the workforce of tomorrow, by inspiring students' passion for science & technology today.
"What do you want to be when you grow up?" is a question often asked to kids. While their answers may vary – from firefighter or movie star to zoo keeper or nurse, they all exhibit enthusiasm and a desire to be successful.
iSPACE helps students be successful by exposing them to STEM principles
found in the most in-demand career fields.  From coding and chemistry to rocketry and robotics, iSPACE provides immersive field trips, summer camps and special events that give kids a chance to encounter STEM subjects in a fun and exciting way.  
iSPACE also provides top-notch educator and professional development programs to expand STEM instructional strategies and techniques in schools.
EXTRAORDINARY
SCHOOL FIELD TRIPS
iSPACE field trips inspire a love of STEM learning in students. Each of our uniquely designed programs are interactive, engaging, and designed to align with STEM curriculum standards across grade levels.
LEARN MORE
ENGAGING
SUMMER CAMPS
Give your child the experience of a lifetime, while building their technical, leadership and interpersonal skills.
LEARN MORE
ENLIGHTENING
PROFESSIONAL DEVELOPMENT
The iSPACE Educator Academy offers iTEACH workshops, LEGO education kit training and our annual professional development seminar. Each provides teachers with first-hand learning experiences to enhance their teaching of STEM topics and help enrich STEM education in schools.
LEARN MORE
MORE THAN STEM
In addition to STEM concepts, our programs teach 21st Century skills like problem-solving, teamwork and communication.


IMMERSION
Our hands-on, mind-on programs are experiential from start to finish. Students BECOME scientists, engineers, programmers, etc. for the time they are with us.
QUALIFIED EDUCATORS
All programs are taught by trained iSPACE personnel – all of whom have Education and/or STEM degrees OR extensive experience teaching.


HERE'S WHAT EDUCATORS HAVE TO SAY..
iSPACE will ruin you for the traditional passive field trip. Our students worked in pairs to create a LEGO model and then wrote computer code to make the alligator's mouth open and shut. Our trip to iSPACE demonstrated STEM learning at its finest.
I was in the educator class last year and just wanted to give an update! So after a full year of using iSPACE activities to supplement (and many times lead) my science teaching this year, the kids had an amazing time!! Plus, I got the feeling that the 5th grade test scores will probably improve over the last year!
The iMISSION experience helped my students experience, hands-on, some of the science concepts I was teaching in class. It also incorporated other skills such as problem-solving, teamwork, communication, math, etc. Those are skills that they will use for the rest of their lives.

My expectations for this experience  were more than fulfilled. The instructors were so
welcoming and related to my students very well. We have already booked this field trip for our fifth graders next year!
The iMISSION program was excellent. Each child had a hands-on opportunity to play a role in the mission. This was not something that could be duplicated at school
or for the students in their own time with their family. :)
The organization by the staff and their enthusiasm made this trip one of the most exciting field trips I have taken.




The EV3 robotics were very engaging and appropriately challenging for our 5th-8th grade students.

I think that the students really benefited from the problem solving of how to write the code to get the robots to move in the ways that they wanted them to! Very cool experience!!
Blast Off Rocketry is my favorite field trip of the year!! My students agree!




From the teacher perspective, a field trip at iSPACE is out of this world … My students were engaged and the staff handles special needs students with grace and dignity making them included, but also being aware of how to meet their needs."




iSPACE IS GRATEFUL FOR THE SUPPORT OF THE FOLLOWING ORGANIZATIONS
SEE WHAT'S NEW AT iSPACE!